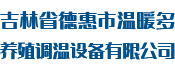 Panmure Instruments Ltd
Design and Manufacture
Precision Scientific Instrument Engineering
Working in partnership with our clients...
your needs and our solutions
Our website is currently undergoing maintenance however you can still view any previous documentation from the list below left.
If you should wish to contact us in the meantime please do so and we will get back to you as soon as possible.
Address:
Panmure Instruments Limited,
Building 109,
New Greenham Park,
Newbury,
Berkshire,
RG19 6HN, United Kingdom.
Telephone:
+44 (0) 1635 42305
Facsimile:
+44 (0) 1635 528221
Email:
sales@panmurescientific.com